Only the strong survive.
Since our humble beginnings as a tool and die shop in 1955, we at Dexter Stamping Company have grown into a world-class supplier of complex, tightly-toleranced stampings for the automotive industry. For over 50 years we have expanded upon our core capabilities, even as many of our competitors have been shuttered. Now, we are the "go-to" supplier for many Tier 1 and 2 customers for safety critical systems.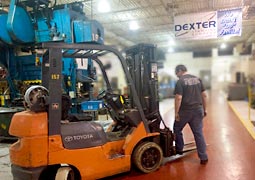 We separate ourselves from the competition by supplying difficult (non-vanilla) stampings at competitive prices – on time, every time – while providing excellent service each step of the way.

We also thrive in tough, high-pressure situations. Customers have called upon Dexter Stamping to retrieve tooling from financially distressed suppliers and then deliver good parts over the course of a weekend. Each time, Dexter Stamping has provided a seamless transition – saving our customers from a shut-down crisis.
Because of these reasons and more, we have continued to grow while other suppliers close their doors.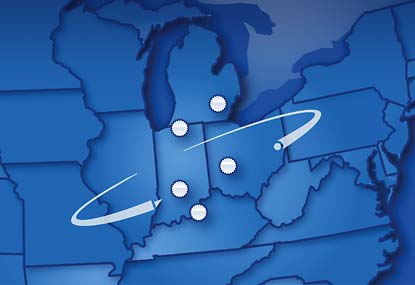 Dexter Stamping Company, LLC is a part of Dynamic Industrial Group LLC, a family of tightly coordinated companies, possessing a wide range of metal forming capabilities.

All of our equipment and employees are housed in a modern, 100,000 square foot facility, in Jackson, MI – about 1 mile south of I-94. WIth over 7 acres of land, we have plenty of room to grow.