From small to heavy duty, we put it all together.
With our extensive welding and assembly department, we can handle small, medium, or heavy duty welding. Our capabilities include advanced MIG and laser welding.

By being responsible for mating parts that are welded together, we not only provide additional value to our customers, but we can ensure the parts fit properly together before leaving our building. Our welders are equipped with "Poka-Yoke" sensors to ensure all parts are present.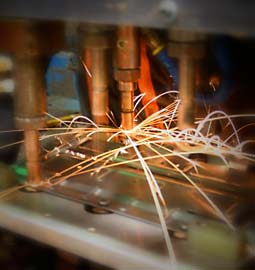 Resistance Spot Welding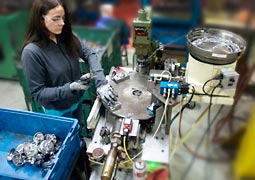 Turbo Actuator Sub-Assembly

Heavy Duty

Resistance Weld


Equipment
Resistance Spot Welders (x13)
Custom Assembly Machines
Clip Assembly Machine
Robotic MIG Welders
Orbital Spin Riveters
Laser Welding