Dedicated to continual improvement and customer satisfaction.
At Dexter, we strive to take quality to a new level. Our in-house, cross-functional team meets monthly to improve processes, which increase quality while reducing costs and delivery times. This relentless pursuit of improvement translates into satisfied customers and excellent marks on our supplier score cards.
We utilize the principles of Six Sigma and adhere to the procedures and techniques of Advance Product Quality Planning (APQP).
We have an in-house CMM inspection lab. Third party, outside inspection service is also available.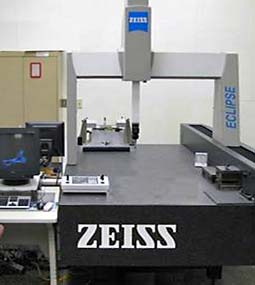 Our in-house Zeiss inspection table

Certifications
ISO/IATF 16949:2016
ISO 9001:2015
ISO 14001:2015